May is National Nurses' Month!
TRIAD HOME HEALTH SERVICES SALUTES NURSES EVERYWHERE!
Article by Stacie Hart, Human Resources

This month we offer our special thanks to nurses for their contributions to healthcare.  The immeasurable and unparalleled impact of these caregivers is truly amazing, as they tirelessly care for patients, sometimes at great personal cost.
To address the need for awareness of, and self-care for, nurses, the American Nurses Association have designated the theme "You Make a Difference" for this year in honor of nurses.  The organization divides May 2023 into four weekly focus areas:  Self-Care, Recognition, Professional Development, and Community Engagement.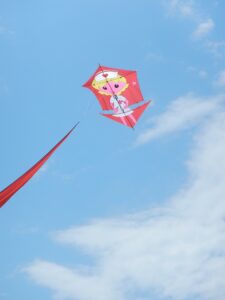 "Subsets" of nursing professionals are specifically honored during the month of May, including:
May 6:  National Nurses Day
May 8:  National Student Nurses Day
May 10 (Wednesday of National Nurses Week):  National School Nurse Day
May 12:  International Nurses Day
May 14 through May 20:  National Skilled Nursing Care Week; and, Neuroscience Nurses Week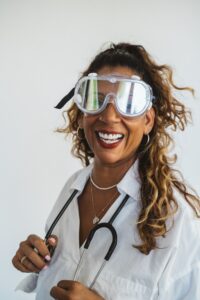 National Nurses Month is inspired by the birth of Florence Nightingale, the famous pioneer in statistics and nursing.  In keeping with tradition, organizations including the American Holistic Nurses Association invite nurses to observe "The Nightingale Moment":
"On May 12 at noon, every nurse around the world is invited to pause, take a moment of silence or create a healing ceremony or ritual in celebration and dedication of the heart and spirit of nursing. We will create a wave of healing consciousness as nurses world-wide observe this moment. Our collective goal is to reach every nurse in the world with this message…nurses around the world will:
Honor Florence Nightingale and her legacy to modern nursing;
Honor the strength and wisdom of our nursing mission;
Reconnect with the fire and the soul, the sense of calling in nursing;
Acknowledge the interconnections and oneness of nurses in the personal, political, social, and scientific domains;
Relight the lamp and carry the vision of caring and healing into the new millennium."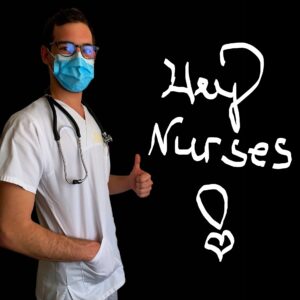 As nurses spend their days reviewing outpatient records, making preparations, coordinating with doctors' offices, dealing with medications and equipment, checking vitals, reviewing charts, and dealing with emergencies, while trying to sneak in quick meal breaks, let's all remember to appreciate the painstaking and demanding work they do each and every day.  Individuals who choose to spend their careers and lives caring for others are indeed very special and deserve our thanks!
WE HONOR OUR NURSES – EVERY DAY, NOT JUST IN MAY!
SOURCES
Grimes, Anja, 2023.  Celebrate National Nurses Week And Month 2023: Discounts And Free CEUs For Nurses.  Wild Iris Medical Education, Inc.
Meeker, Zelda, 2023.  Nurse Appreciation: Add These 2023 Dates to Your Calendar.  Nurse.com blog.
Staack, Annette, 2023.  What Is a Typical Workday for a Nurse?  Best Master's in Nursing Programs.
At Triad Home Health Services, our employees are #1!  Come join our team!
***CONTACT TODAY***
Call us!  614-836-4949
Text to: 1-614-962-7233
Email us!  info@triadhomehealthservices.com
#jobsincolumbus #homehealthnursing #abouthomehealthcare #tophomehealthcareincolumbusohio #triadcolumbusohio #directcare #medicaidcertifiedhomehealthagency #homehealthcolumbus #student nurse #ohioseniorhomehealthcarecolumbusoh #developmentallydisabled #TPW #homehealthqualifications #eldercare #DSP #nowhiring #parttime #fulltime #perdiem #whattoknowabouthomehealthcare #developmentalcenter #inhomecareeligibility #howtogetinhomecare #inhomenursing #supplementincome #homecareandhospice #homehealthcareindustrystatistics #medicaid #nursing student #medicare #diabetescare #senioroptions #DCP #therapeutic #inhomenursingcareforelderly #adulthomhealthcare #seniorcenters #agenciesforhomehealthcare #athomecareforseniors #athomehealthcareservices