Nurses, caregivers, home health aides:  your next gig is here!
Article by Stacie Hart, Human Resources
Triad Home Health Services will be participating in the Choice Career Fairs job fair on Thursday, 10/6/2022.
Visit our booth at the Crown Plaza North, Worthington, Ohio, 6500 Doubletree Avenue, beginning at 11:00 a.m. and ending at 2:00 p.m.  We have lots of great jobs available for nurses and home health aides/caregivers. We work around your schedule! See you there!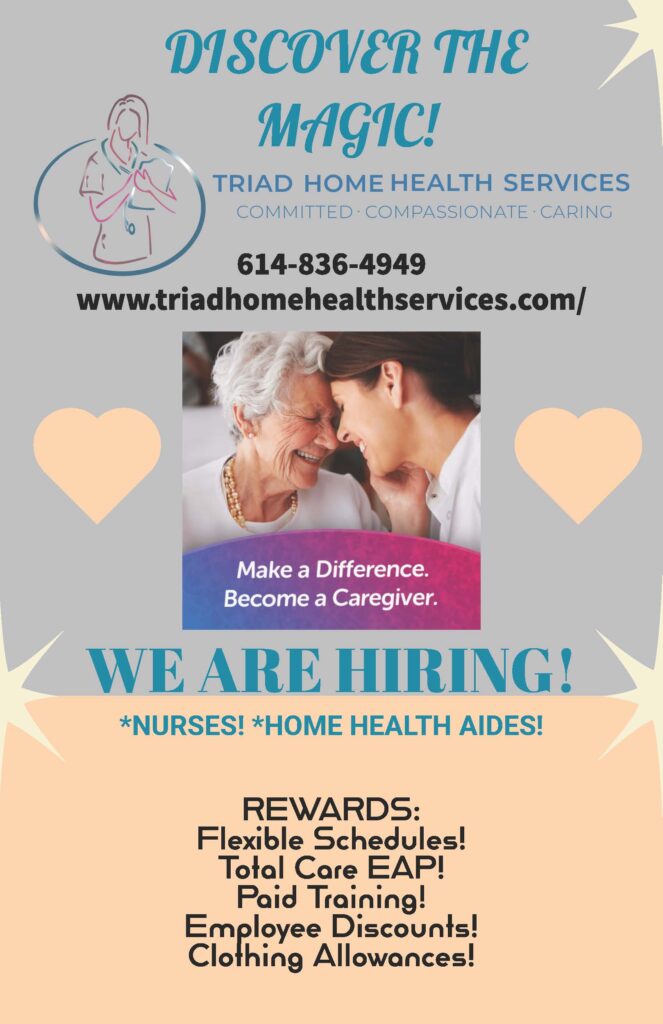 Follow us on Facebook, Instagram, LinkedIn, and Pinterest!
#homehealthnursing #abouthomehealthcare #tophomehealthcareincolumbusohio #triadcolumbusohio #directcare #medicaidcertifiedhomehealthagency #homehealthcolumbus #student nurse #ohioseniorhomehealthcarecolumbusoh #TPW #homehealthqualifications #eldercare #DSP #whattoknowabouthomehealthcare #developmentalcenter #inhomecareeligibility #howtogetinhomecare #inhomenursing #supplementincome #homecareandhospice #homehealthcareindustrystatistics #medicaid #nursing student #medicare #senioroptions #DCP #therapeutic #inhomenursingcareforelderly #adulthomhealthcare #seniorcenters #agenciesforhomehealthcare #athomecareforseniors #athomehealthcareservices